The Donald Trump administration on Wednesday, 28th October 2020 proposed to scrap the computerized lottery system for granting H-1B work visas. Instead, in the place of the lottery system, a selection process will come that will give priority to jobs with higher salaries.
The government said this will protect the economic interests of American workers. And will still allow US employers to meet their personnel needs and also remain globally competitive.
The H-1B is a non-immigrant visa. Through this, the companies of American can employ foreign workers in occupations that require theoretical or technical expertise. The granting of visas is by a computer-run lottery system. This is if the number of applications exceeds the annual quota in the first week. The US Congress limits the visas annually to 65000. And the country's Citizenship and Immigration Services approves the visas on a first-come-first-served basis, beginning each year on 1st April.
What Does The Proposal For Granting Of H-1B Visa Says?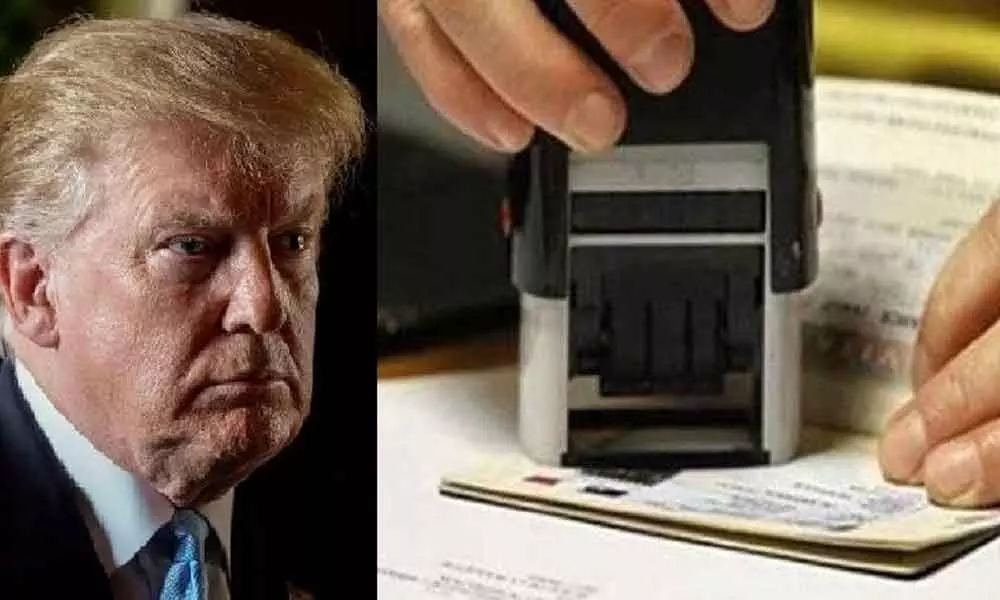 The US Department of Homeland Security has submitted a notification with the Federal Register that will prioritize the selection of H-1B registrations. The selection will be based on corresponding wage levels if it receives more petitions than allowed under the annual limit. If this petition finalizes, the visas or select petitions will be based on the salary level of the individuals.
The Department of Homeland Security claims that the new selection process will incentivize employers to offer higher wages. It will also help petition for positions requiring higher skills. This way nobody can use the visa program to fill the relatively lower-paid vacancies.
According to Acting DHS Deputy Secretary Ken Cuccinelli, with this proposal, the Trump administration is continuing to deliver on its promise. The promise to protect the American worker while strengthening the economy. He further claims that the H-1B program is often exploited and abused by US employers and their US clients. They are also used primarily to hire foreign workers and pay lower wages.
The proposal is the latest in a series of changes the administration is making to restrict access to the H1-B program. On 22nd October, the State Department proposed to not issue temporary business visas to skilled foreign workers for H-1B specialty occupations in the United States.
On 6th October 2020, the Trump administration announced significant changes to the H-1B visa program for high-skilled workers. It minimized the eligibility criteria for applicants. It also raised the wages American companies will have to pay to hire foreign workers. The changes introduced by the Departments of Labor and Homeland Security will also shorten the length of visas for certain contract workers. The government said the rules will help cushion the economic fallout of the coronavirus pandemic.